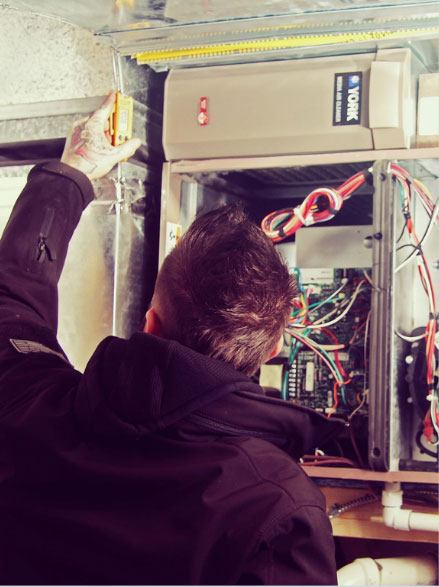 Our goal with each and every client is to make sure they're more comfortable in their home," says Dave Tozer, who opened the limestone city-based business in 2008. – Dave Tozer
Supreme Comfort & Service
When it comes to heating and cooling your home, you need reliable, expert service you can trust. Tozer Heating & Air offers its residential clients just that – and much more.
Tozer Heating is a grass-roots operation. Although we've been fortunate enough to grow our team in the last couple of years (with incredible support of our community), we've worked hard to get to where we are. Our story doesn't start today. Our team built our business from the ground up and we are proud to not only be able to help our neighbours when they need us, but give back to the communities that helped us get here.
Tozer prides themselves on friendly, professional and knowledgable staff. These are the pillars to our success in a competitive industry. Our staff keeps up to date with the newest technology. Each of our lead technicians holds at least two or three trade certifications and participate in ongoing education.
People trust us in their homes, even if they're not present. Recommendations are what made my business grow" says David Tozer, Owner and Operator of Tozer Heating, Tozer understands that clients trust us with their home, health and comfort and we take that commitment seriously. Our customers' satisfaction is our top priority.
There are a multitude of options available when it comes to selecting residential HVAC equipment. Tozer Heating has taken the time to carefully select partnerships with the industry's leading brands, providing quality equipment for our customers comfort.